Videos
Art at the Centre of Style
Yorkdale's collection of internationally acclaimed 20th century art provides shoppers with a rich cultural experience and makes museum-quality art accessible to all. Learn more about the artwork in the collection below.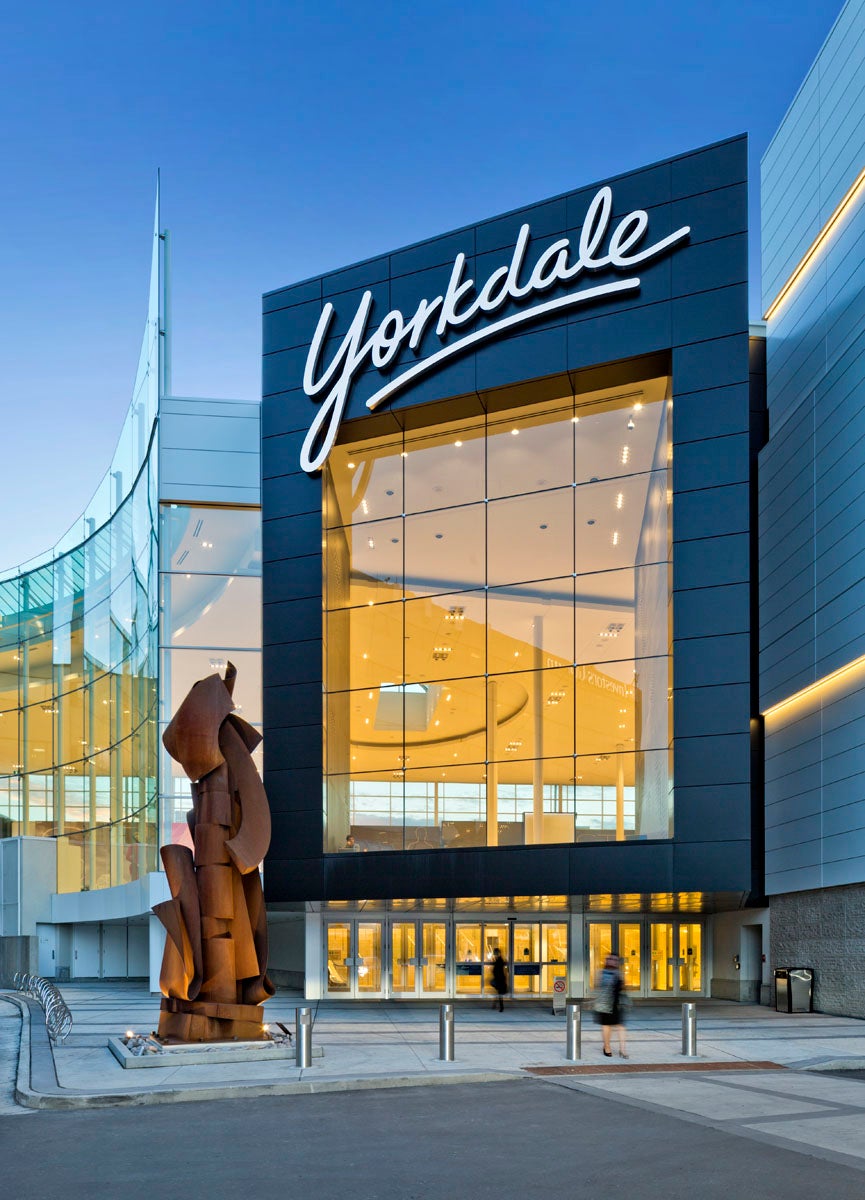 Ambiguous Response, 2013
by Albert Paley
Located at Yorkdale's East Entrance near Nordstrom, the 20-foot sculpture "Ambiguous Response" by Albert Paley was originally one of 13 monumental sculptures created and exhibited on Park Avenue in New York City in 2013. The sculptures were conceived to be site sensitive to their urban surroundings and adjacent landscapes.
"When people are experiencing the sculpture, they are contextually relating to the architecture, the dynamism of the pedestrian passage, vehicular traffic, and the ambiance of Yorkdale. It is my hope that the sculpture's presence helps define a place in memory and identity of place."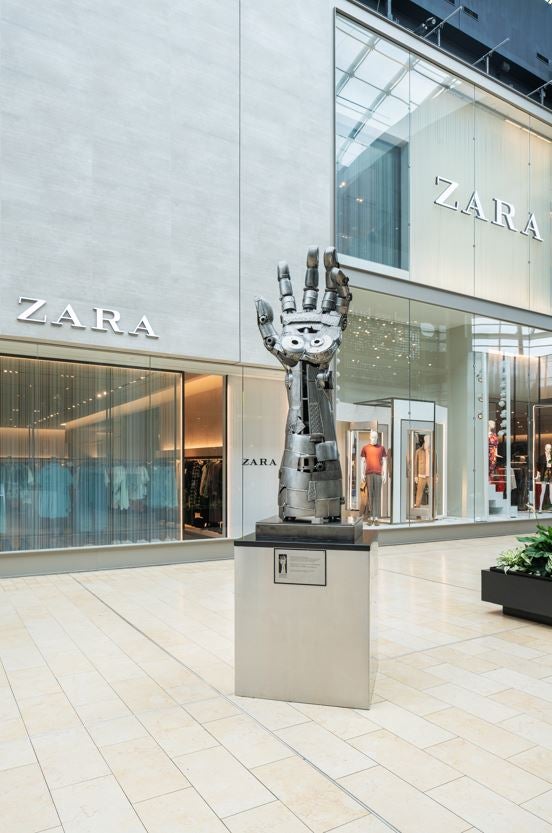 Digitus, 2008
by Cory Fuhr
The 7-foot sculpture constructed of stainless steel resembles a robotic hand is simply called "Digitus" and is located in Yorkdale's east atrium.
The piece created by Toronto artist Cory Fuhr was commissioned by the Yorkdale Community Art Centre under the auspice of Yorkdale Shopping Centre and Toronto Economic Development Parks & Recreation with the goal of making art more accessible to all.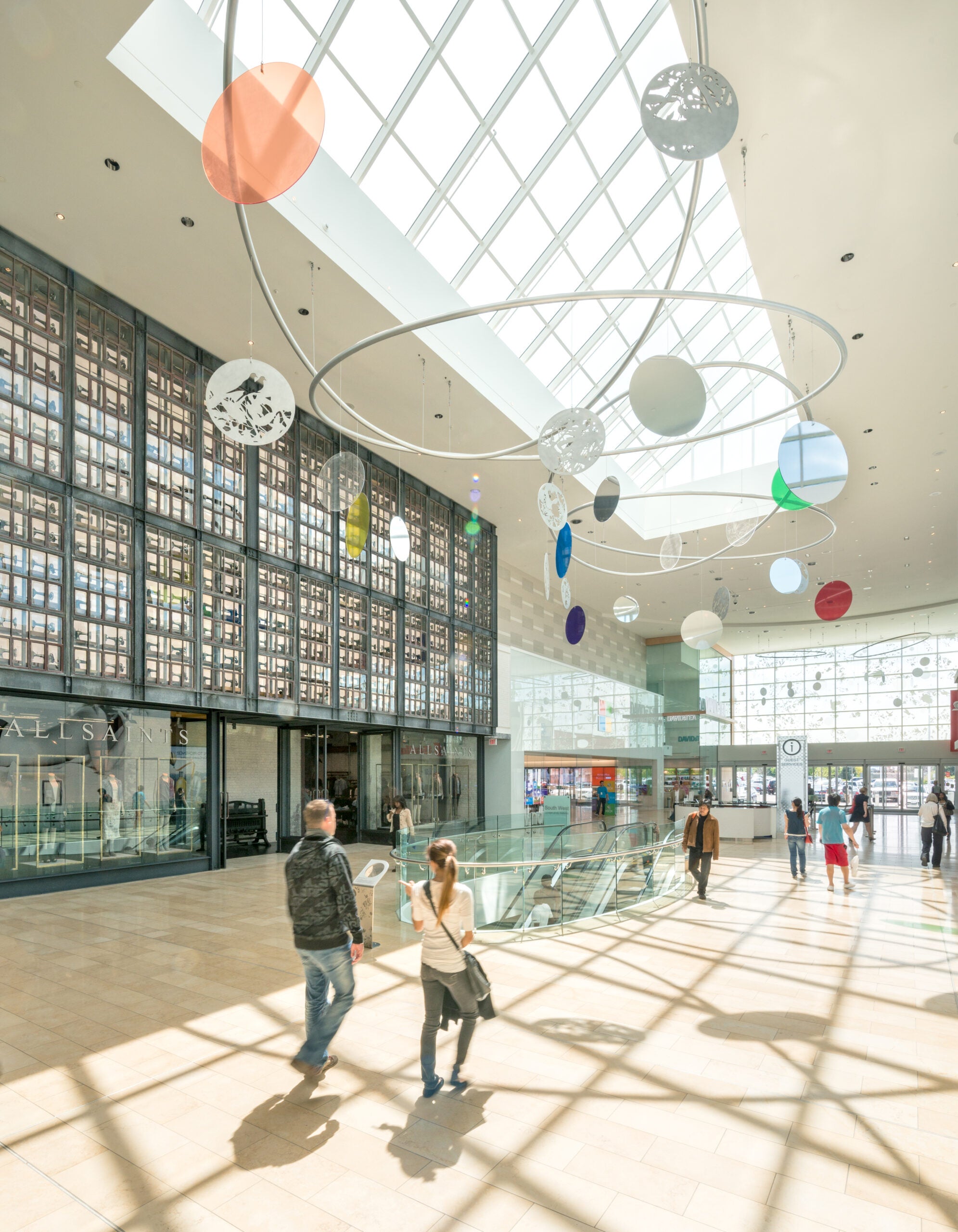 Radiance, 2011
Revel, 2011
By Ed Pien
Both art pieces greet shoppers at Yorkdale's southwest entrance and were created by acclaimed Canadian artist, Ed Pien.
"Radiance" comprises 48 circular disks symbolizing each year since Yorkdale's beginning in 1996. Suspended from 6 elliptical rings, they present a vibrant play of colour, light, shadow and movement to echo the people and buoyant sense of the new in the space around them.
Occupying the immense glass wall to the west, "Revel" depicts a forested scene populated by birds and celestial orbs. Small disks float as if released from the window's poetic space, linking the earthly imagery in "Revel", to the celestial harmonies and dynamic grace of "Radiance". Varying with the time of day, the window and disks immerse shopper in lace-like shadows and reflections.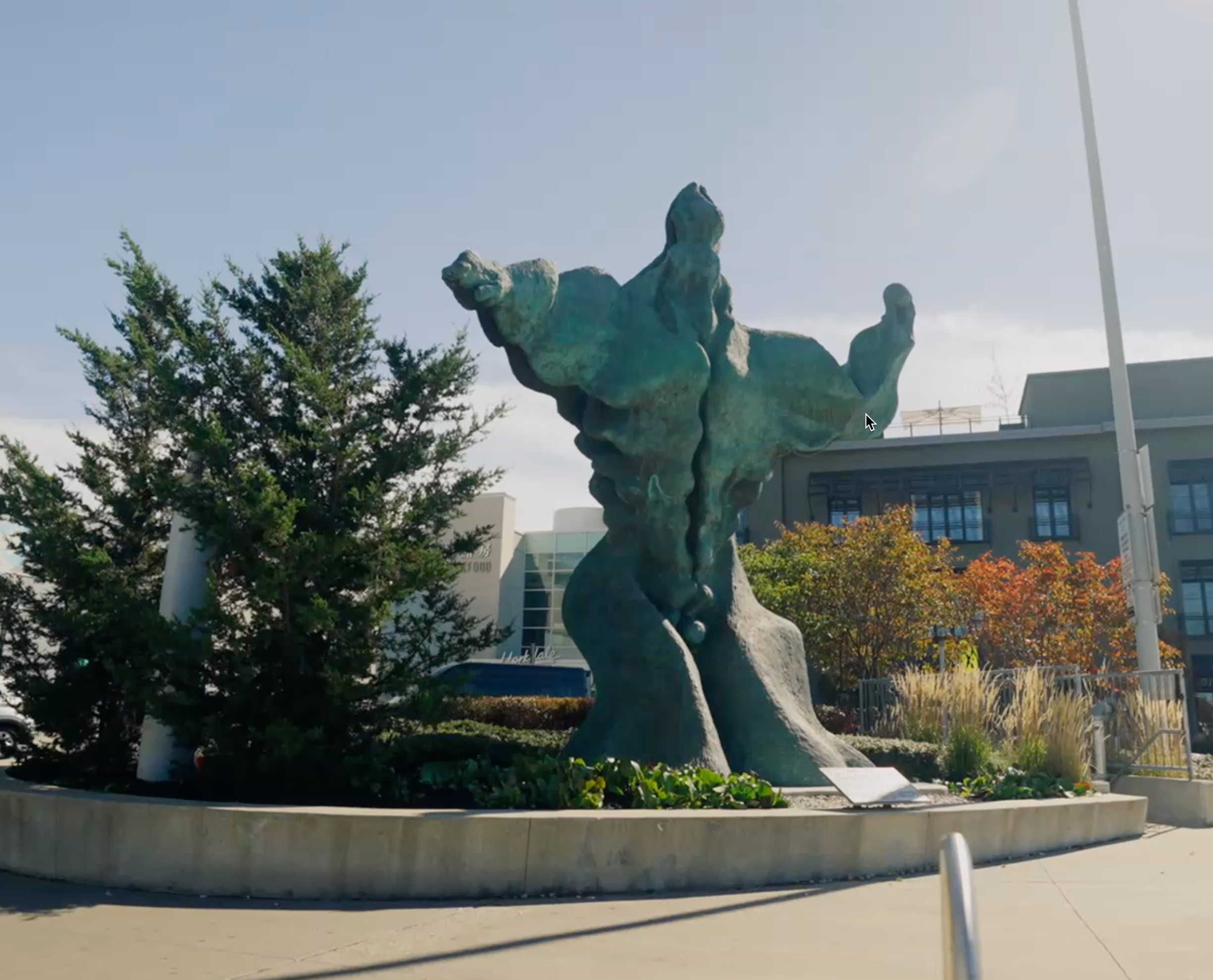 Sculpted by Canadian artist Gerald Gladstone, "Universal Man" was created to symbolize the earthbound human energies reaching  towards a higher universal knowledge.  The sculpture is located at Yorkdale's Dufferin Street  entrance near Hudson's Bay.
The piece was dedicated to Yorkdale and officially unveiled by Mayor Mel Lastman on September 26, 1994. The 21' bronze sculpture was originally commissioned by the Canadian National Railway to give a balance of human scale to the CN Tower where it stood from 1976 to 1987.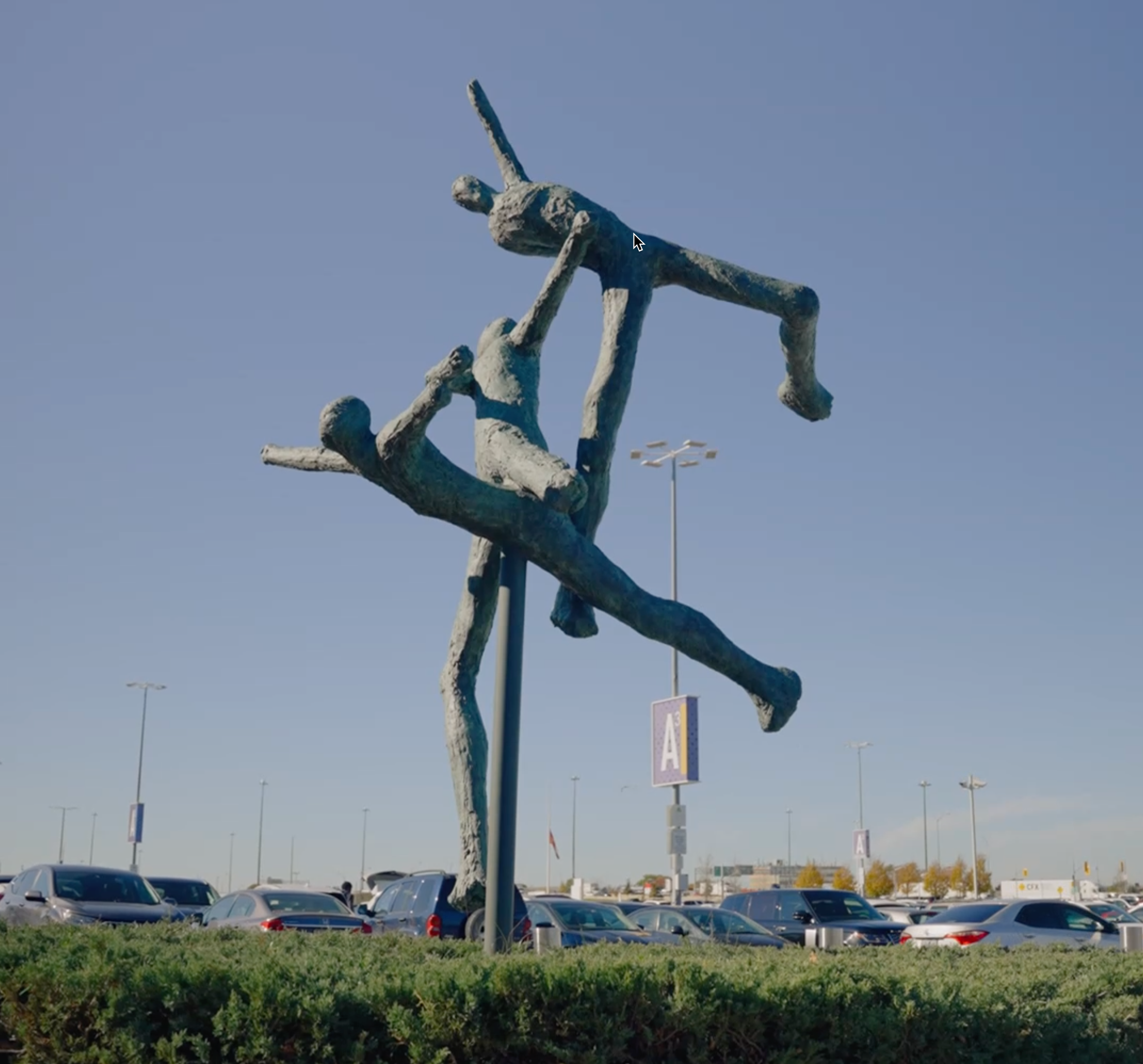 "The Tritons", a large figurative sculpture by Graham Coughtry, commissioned to celebrate the completion of the Yorkdale in 1964. Today,  the piece graces the shopping centre's northeast entrance near Cineplex. The bronze sculpture features three humanoid figures intertwined as they strive to reach the top.  Graham Coughtry was one of the artists instrumental in bringing abstract art to Canada.