Spherica: Transform the World You Walk In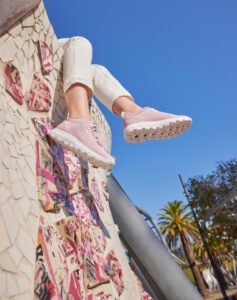 Introducing Spherica™  – the new Geox comfort concept transforms the world you walk in.
Created to give you an incredible cushion while walking, thanks to its innovative Zero Shock System featuring ultra-soft spheres. Put it to the test all day long, Spherica™ gives you comfort, balance and support, plus Spherica™ is equipped with Geox's signature breathable waterproof membrane.
Come check out the new collection at our Geox shop on Saturday, April 2 as we celebrate the launch of the Geox Spring Spherica Collection.
You won't want to miss this! All customers will be eligible for exclusive discounts on the Spring Collection plus anyone that joins can enter to win FREE Geox shoes! Enjoy treats & refreshments and music from VirginFM as you shop our new Spherica Collection.
Learn more about the collection here: Geox® Spherica | Shoes featuring Zero Shock System technology