Lucid Motors believes in the dream ahead. With a relentless focus on innovation, luxury and sustainability, their array of luxury electric vehicles, means you no longer have to choose between doing great things and doing the right thing.  The design of the Lucid Air is inspired by the state of California, while the interior elements, such as colours, materials and finishes are inspired by the diverse landscapes and geography of  California.
Image Gallery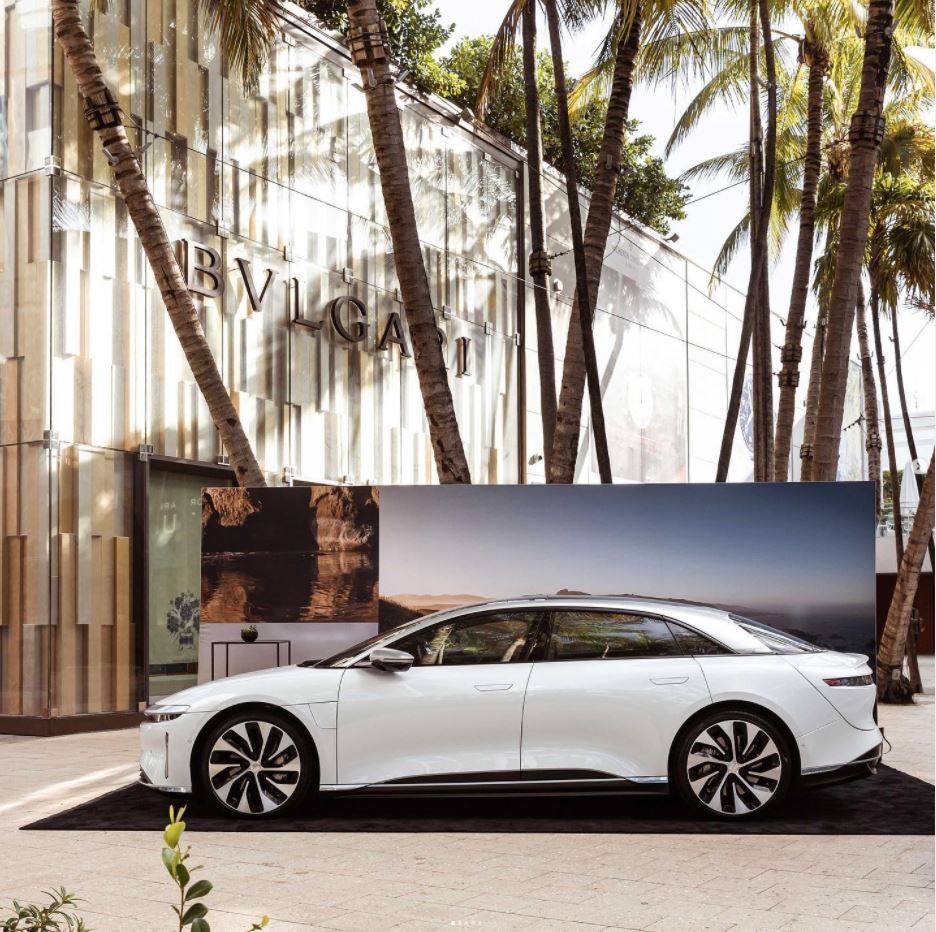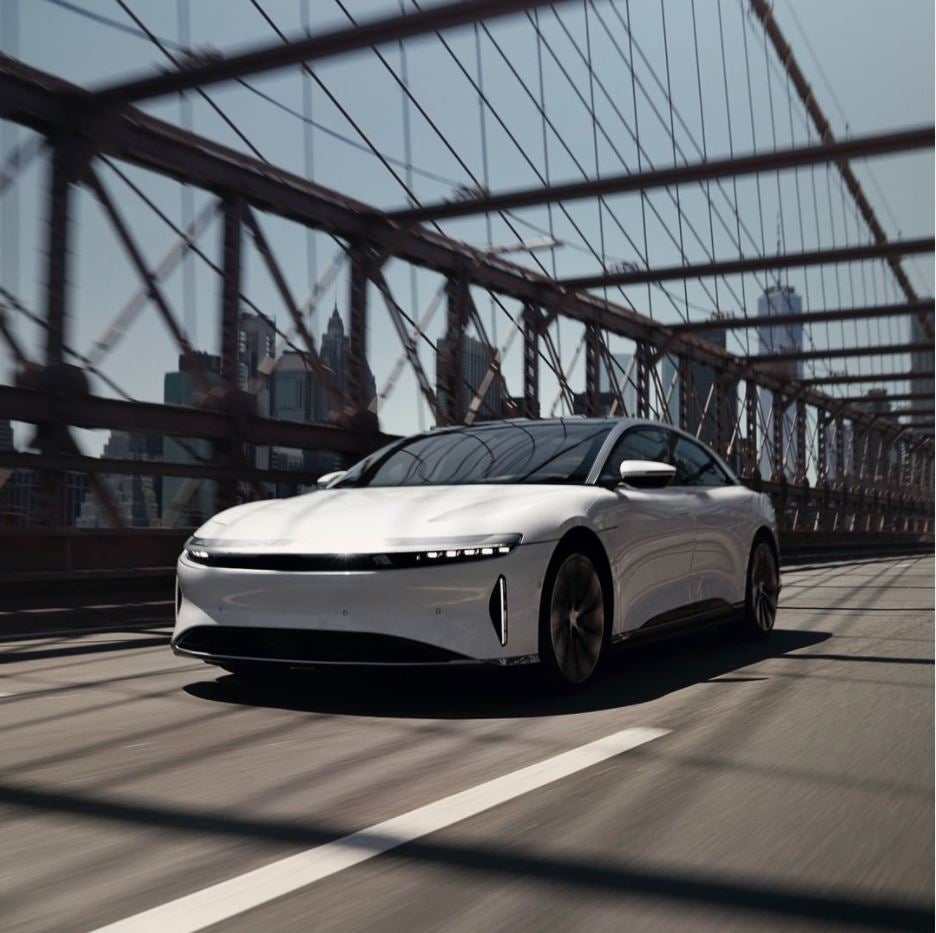 Lucid aims to create sustainable mobility without compromise in cars that are intuitive, liberating, and designed for all the ways people get around. At Lucid,  an exceptional high priority is placed on efficiency — their cars must make the best possible use of the world's resources.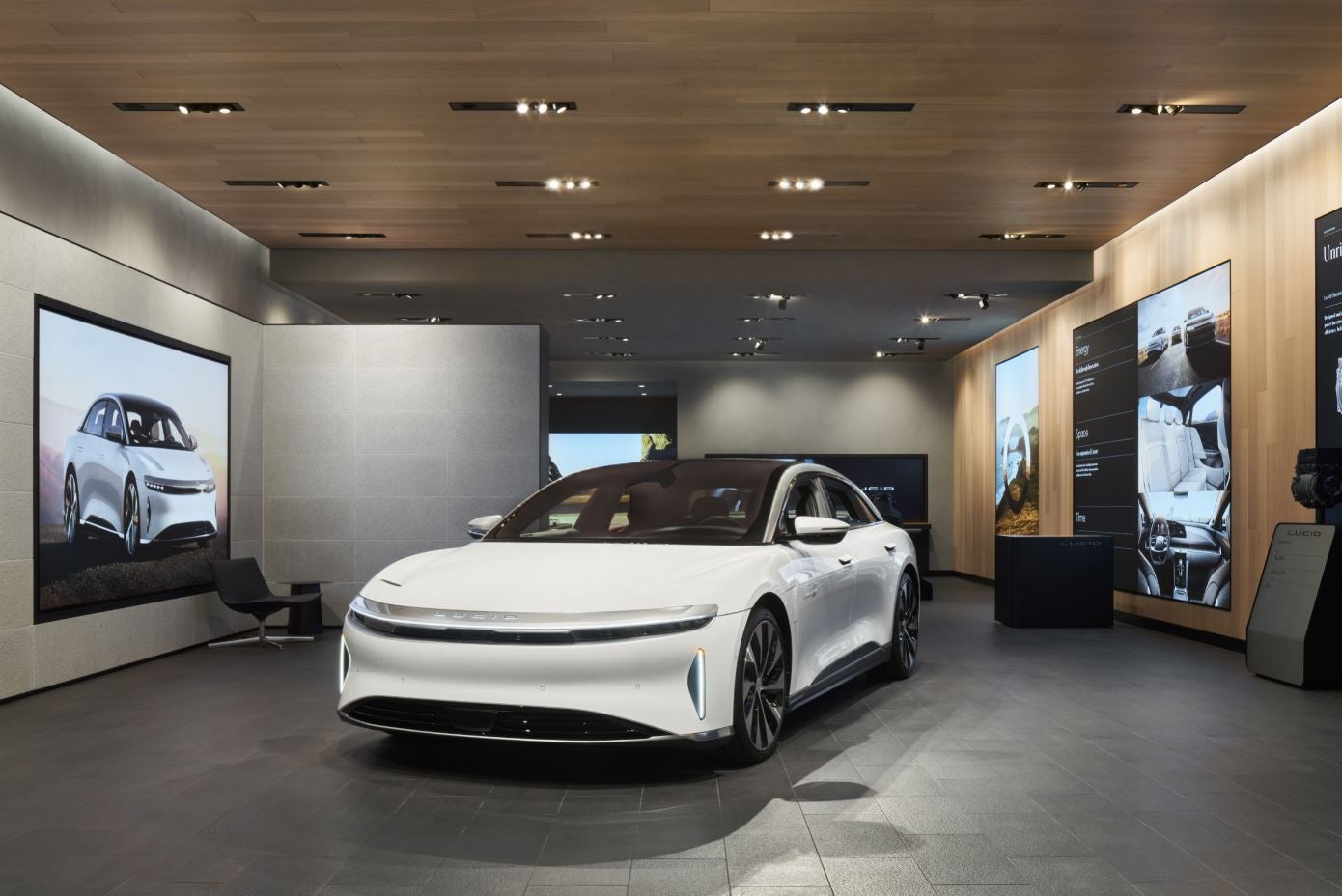 The 2,850 square foot showroom offers guests a unique opportunity to experience the Lucid Air in person, including its technology, exterior finishes and interior materials. A virtual reality experience is offered to allow guests to see different models, colours and interiors.